WEEKLY FARM REPORT
- 2018 SEASON -
April 26 - May 3, 2018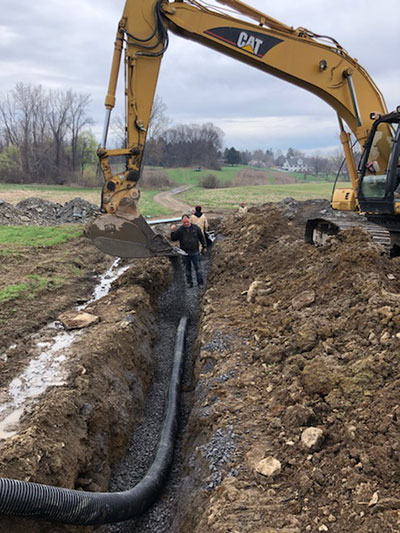 Drainage project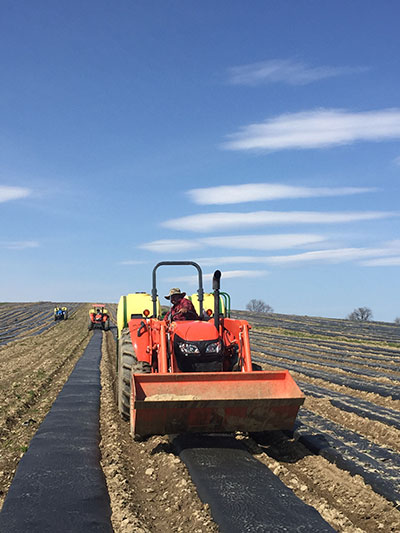 3 planters on Field 50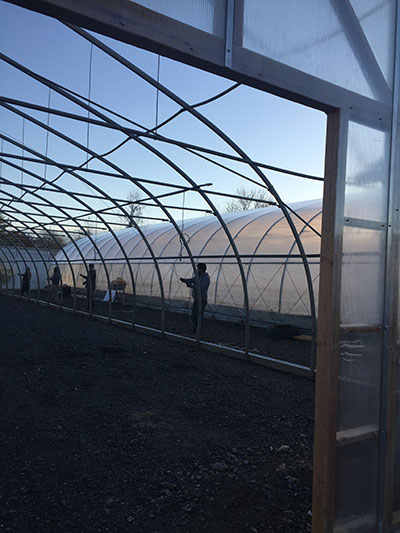 Getting the new greenhouse up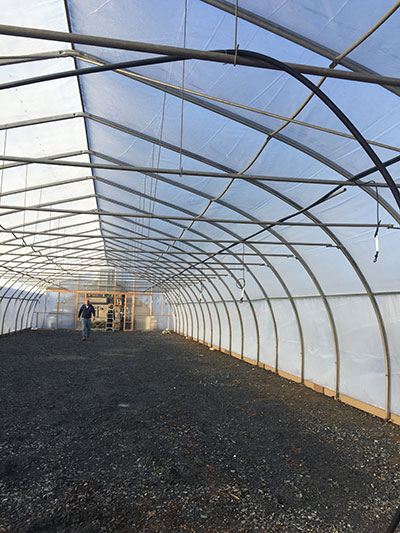 New greenhouse is up!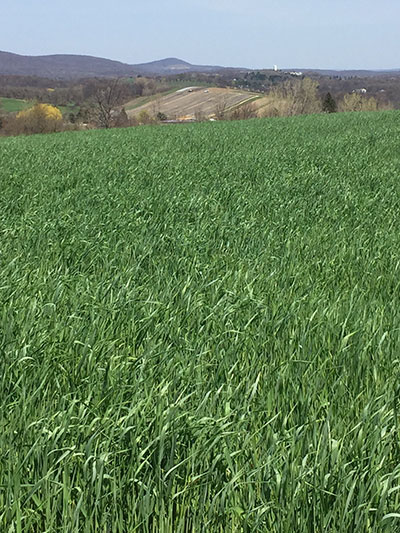 Shot of Field 50 from Field 100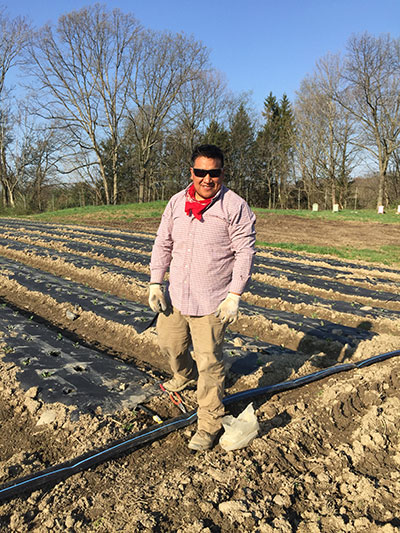 Carlos is cool!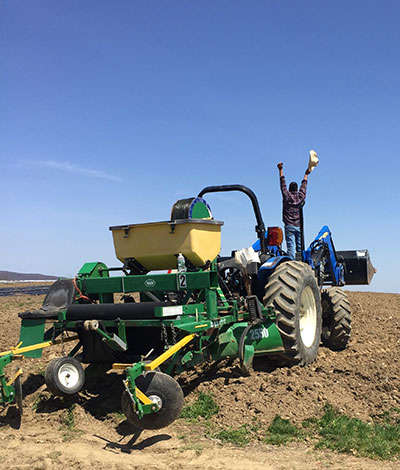 Gorgeous day on the farm!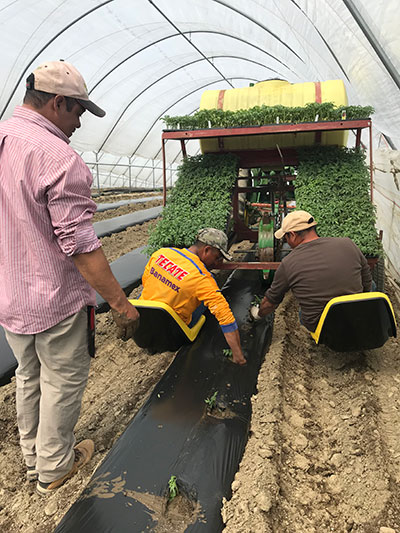 Juan training on how to plant heirloom tomatoes
April 14 - 23, 2018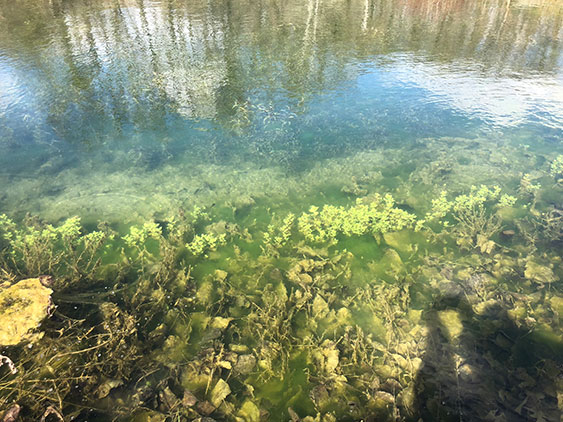 Farmhouse Pond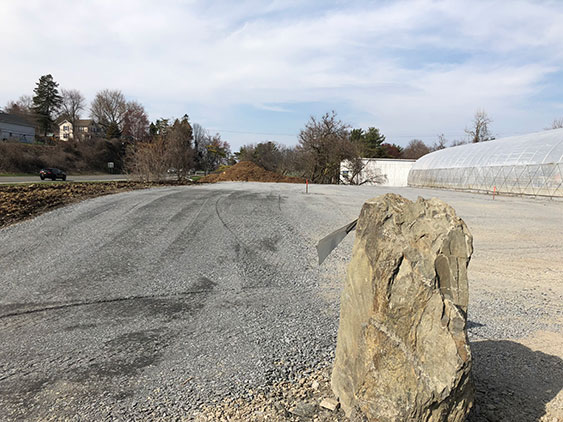 Site of Our New Greenhouse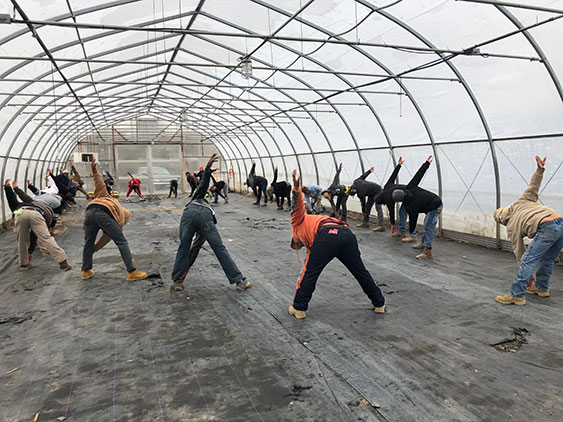 Morning Stretch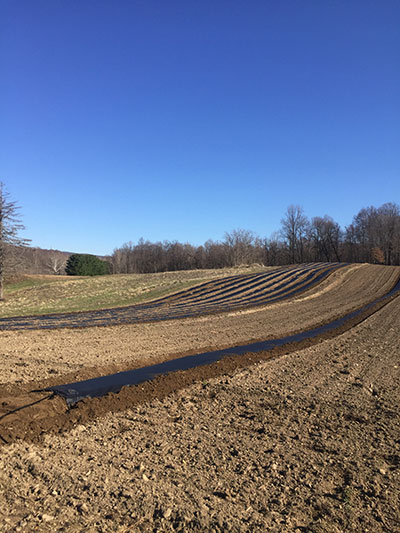 Beautiful Day!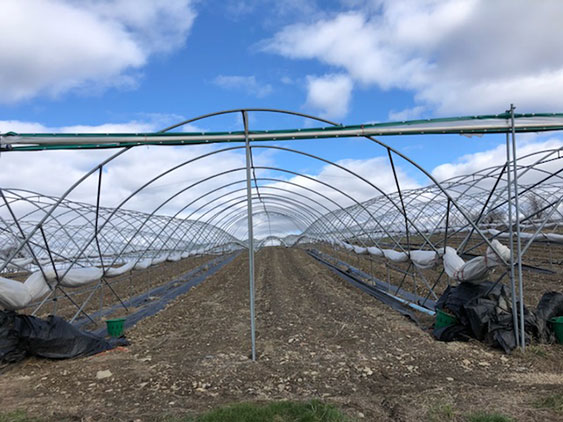 Tunnels Going Up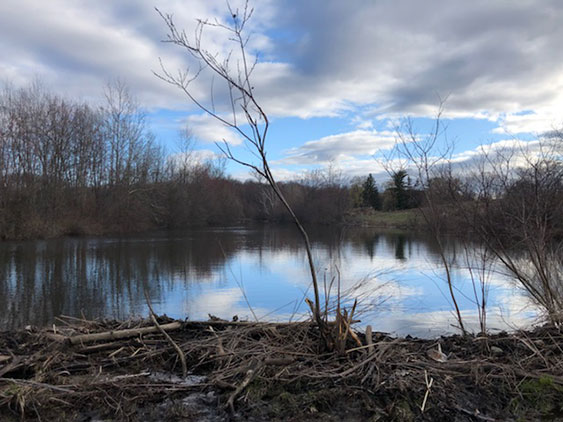 Beaverville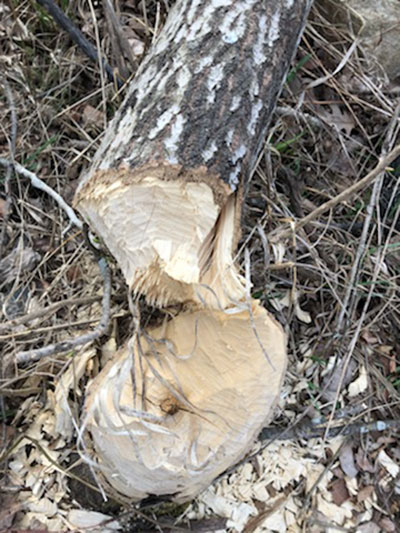 Beavers Keeping Busy
March 29 - April 2, 2018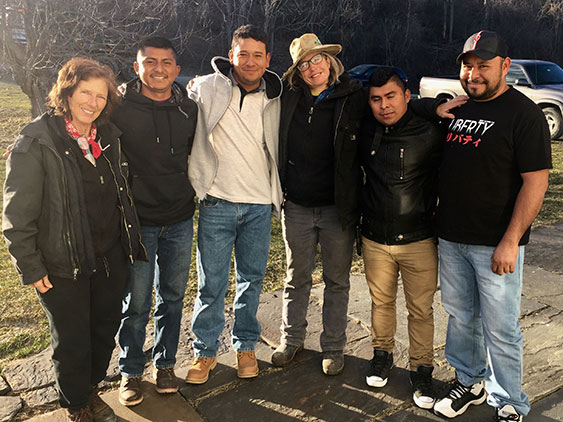 Our first workers arrive!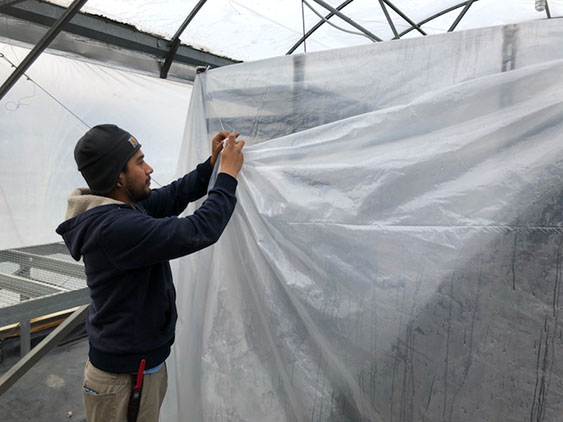 We set up our germination chambers in the greenhouse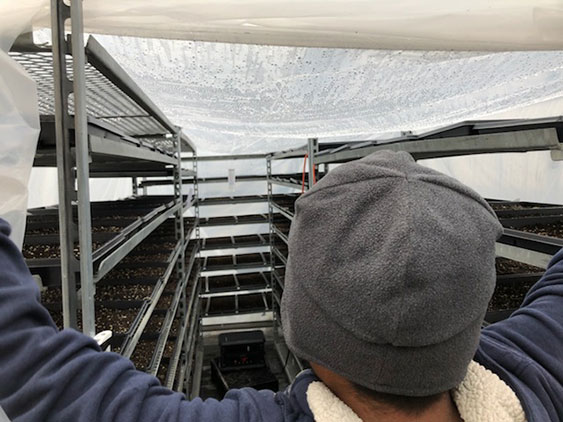 Germination Chambers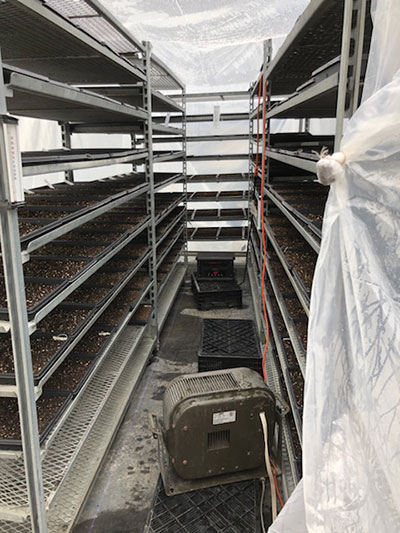 Germination Chambers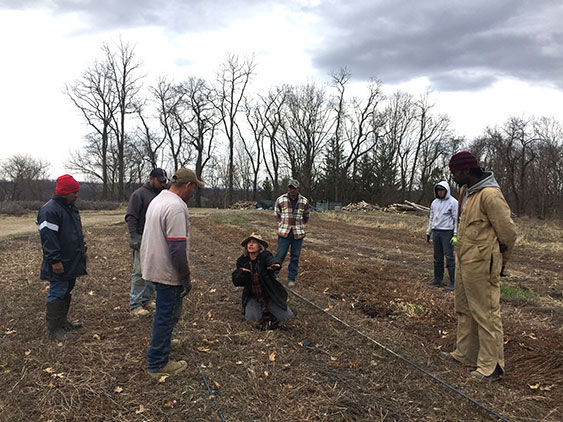 Lessons on the Best Field Practices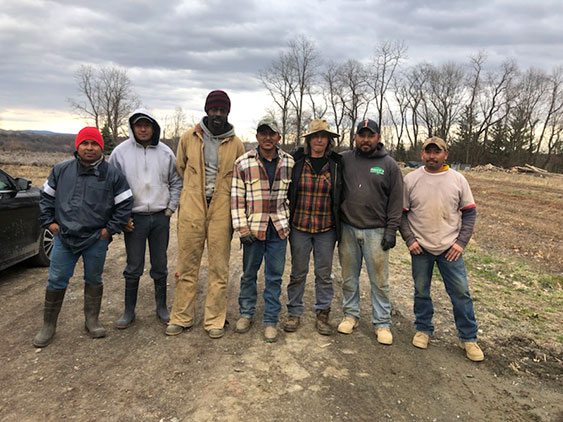 Amy and the Men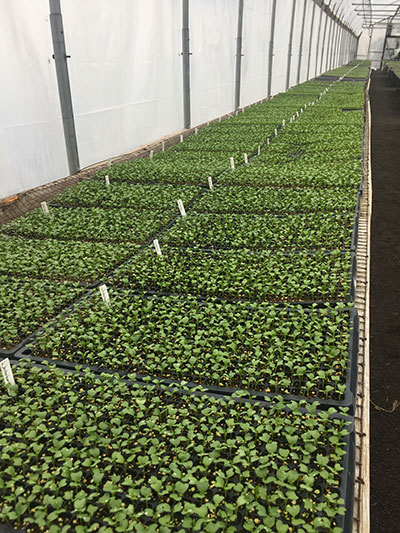 First kale seedlings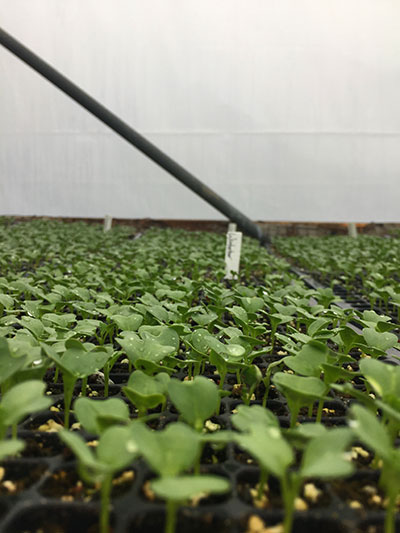 First kale seedlings
- 2017 SEASON -
October 23-November 11, 2017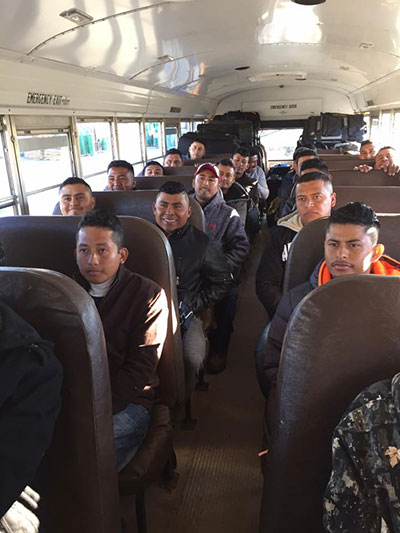 First Team Going Home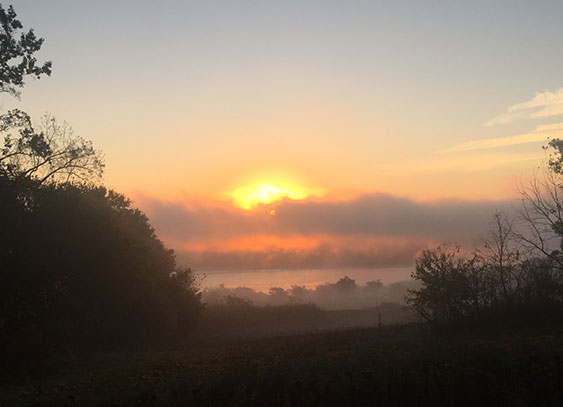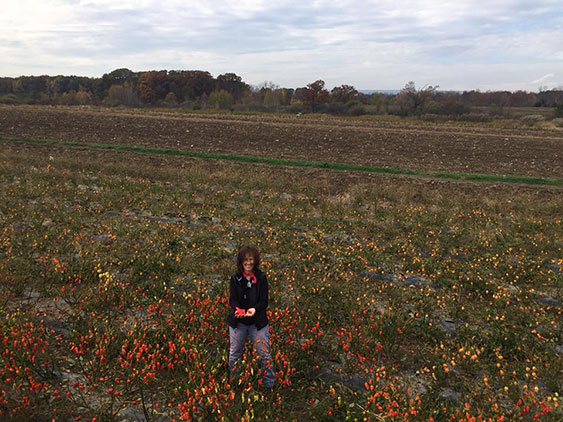 Gerry in the Pepper Field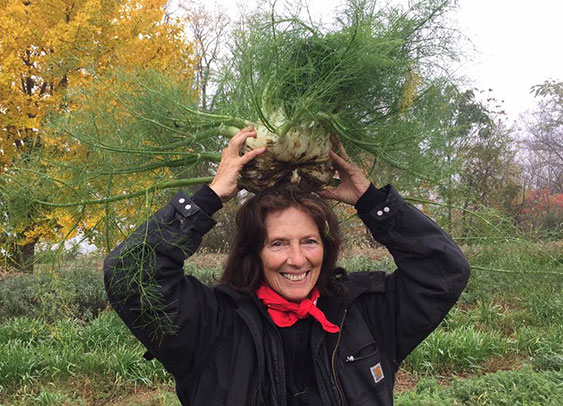 Fennel Head Dress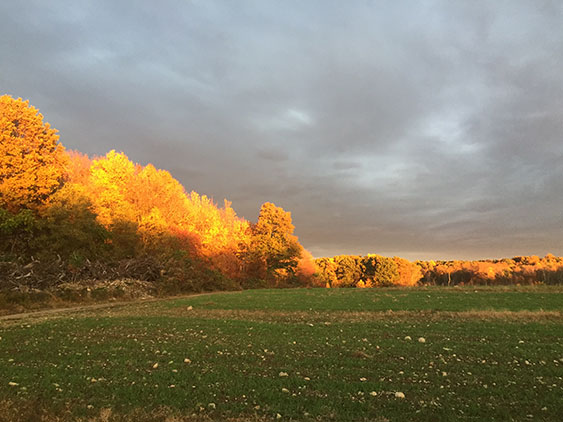 October 4-October 21, 2017
Squash Flowers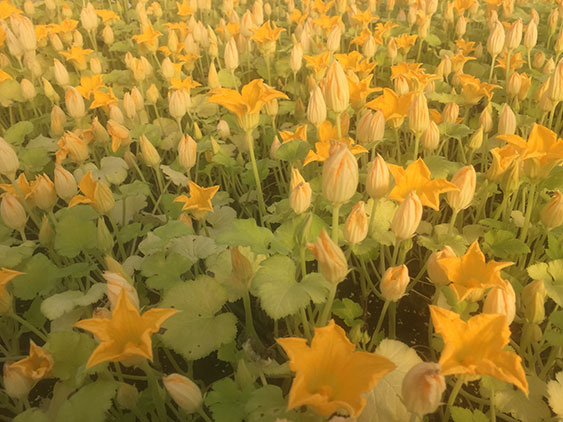 Squash Flowers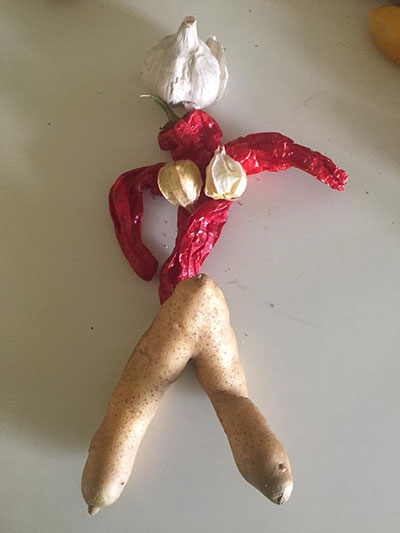 Having Fun at the Farmer's Market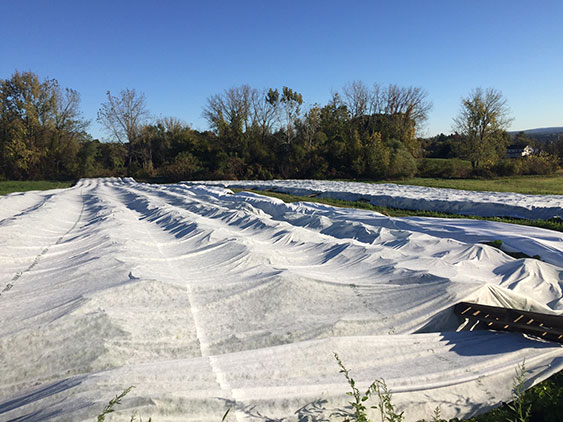 Row covers were a success in keepin frost off our zucchinis last night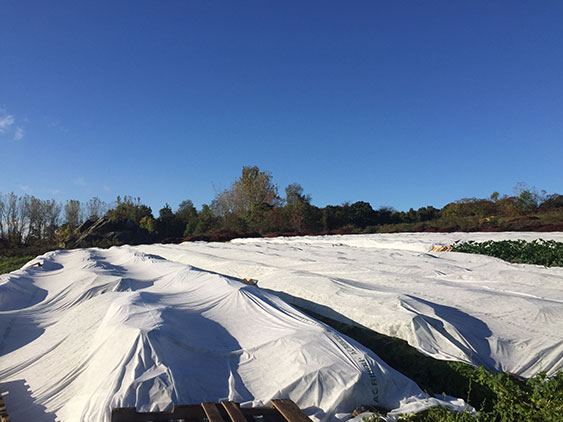 September 20-October 1, 2017
Picking Peppers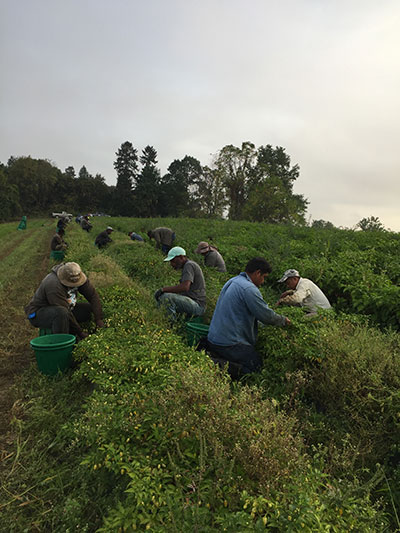 Picking Ghost Peppers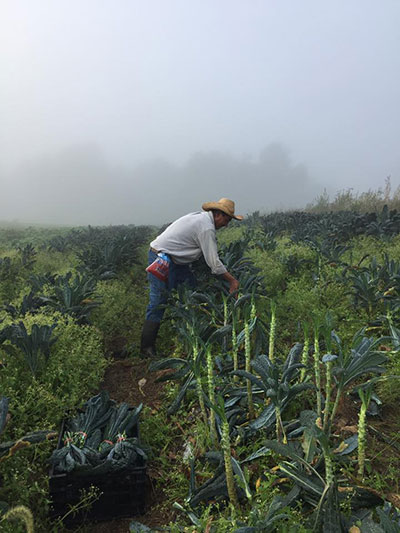 Don Enrique Harvesting Lacinato Kale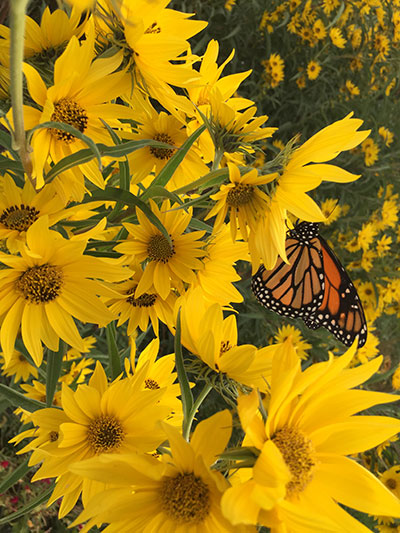 Gotta love Mother Nature!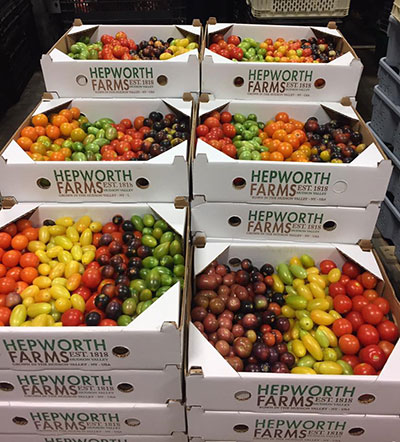 Mini Heirloom Pack
September 11-17, 2017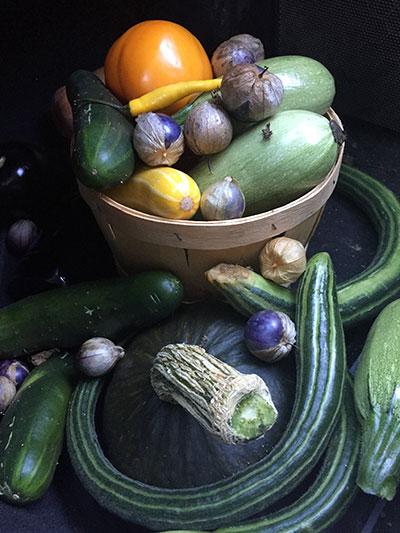 Bountiful Basket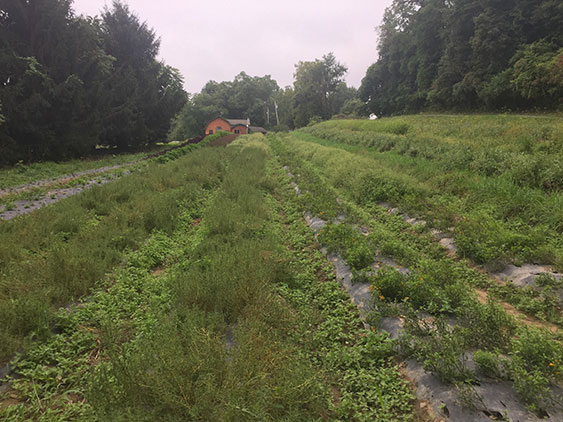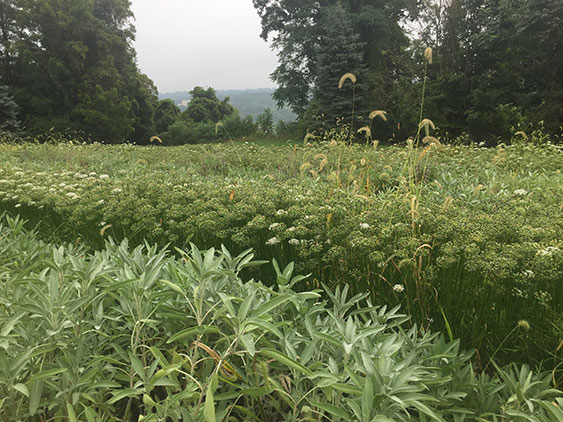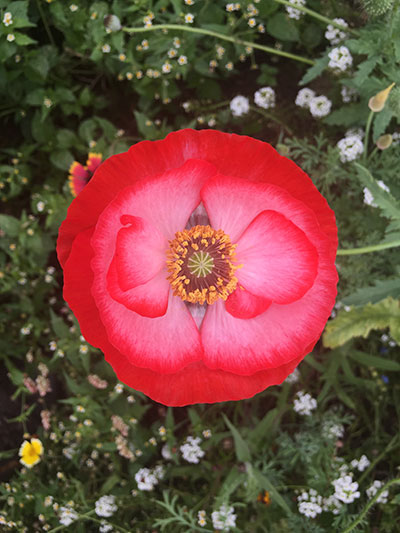 Just Gorgeous!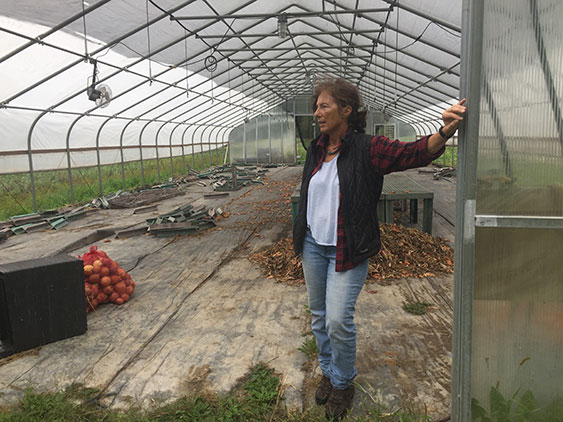 Gerry Greco in the Greenhouse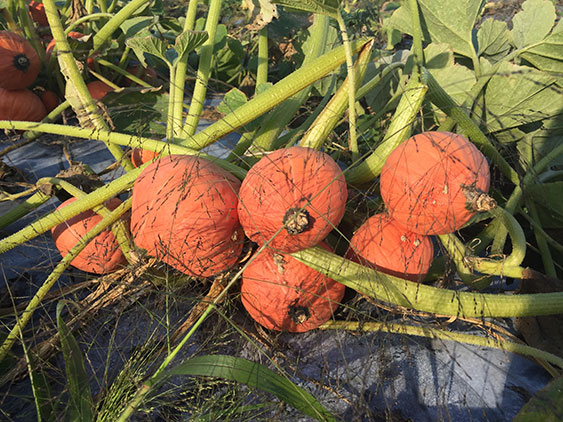 Fall is so close!
August 29-September 10, 2017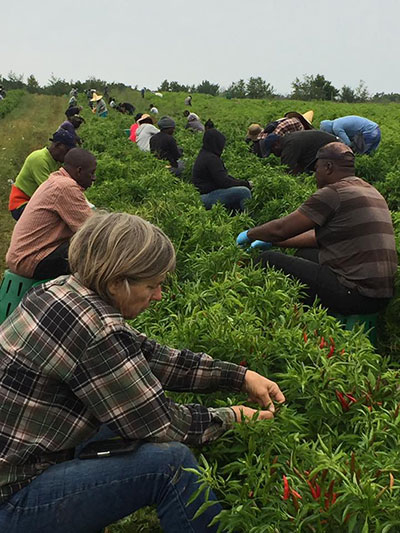 Amy leading the team in harvesting green tai peppers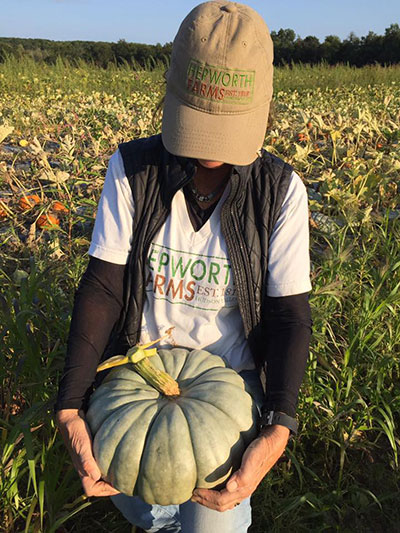 Gerry with Squash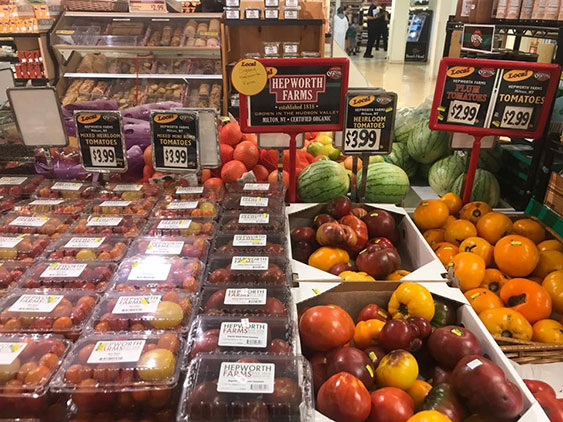 For our local customers,Adams carries our produce which you can purchase fresh all week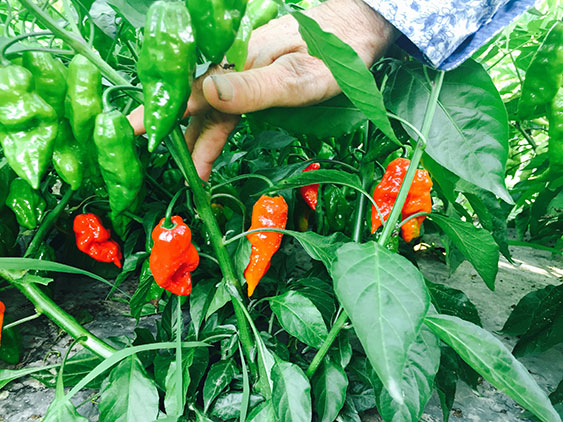 Habanero Peppers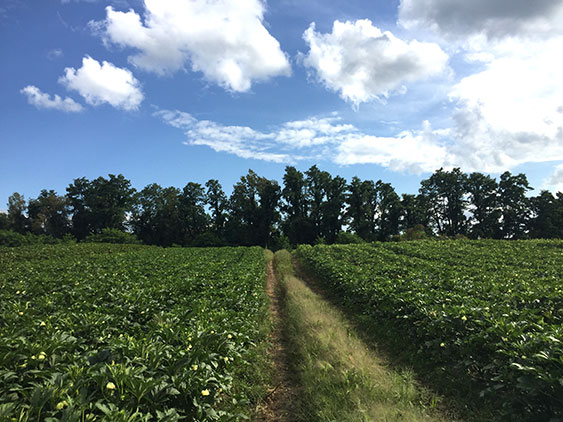 Our Okra Fields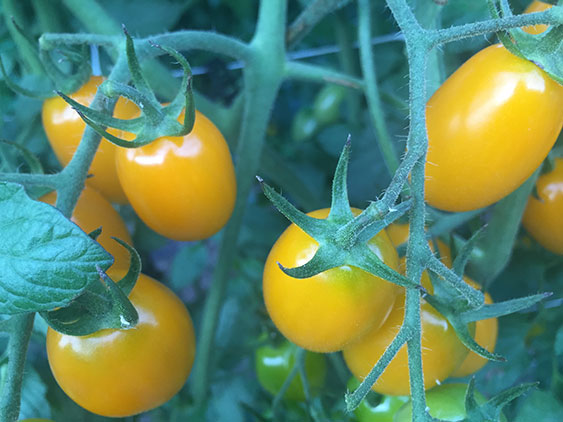 Tomatoes are Ready for Picking
August 21-28, 2017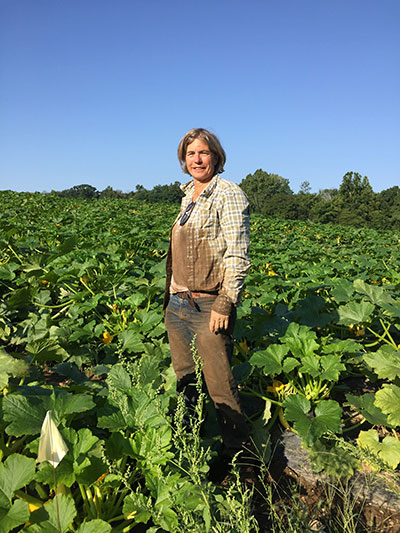 Amy Training the Crew to Pull Plastic Off the Fields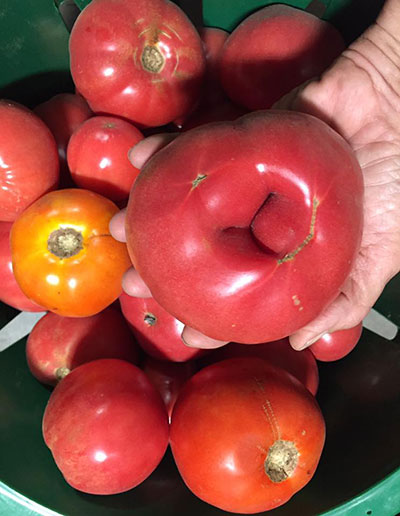 Heirloom Tomatoes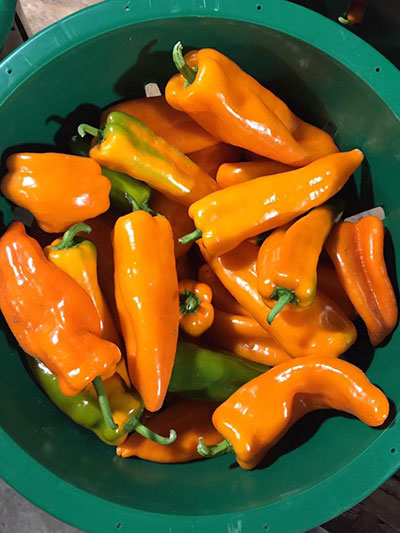 Orange Frying Peppers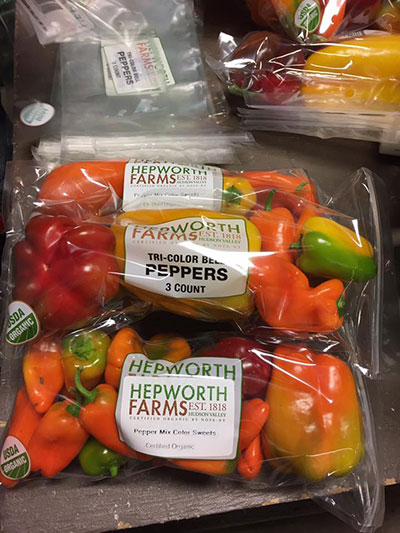 Ready for Market!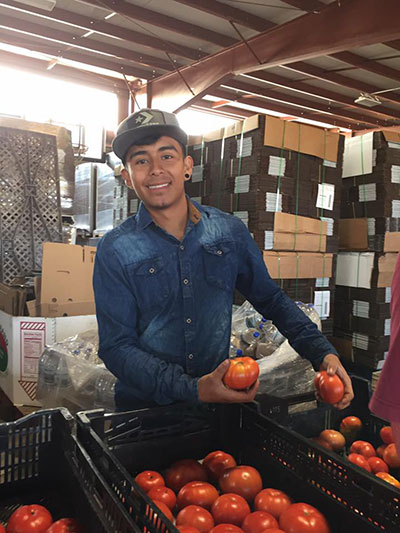 Packing Tomatoes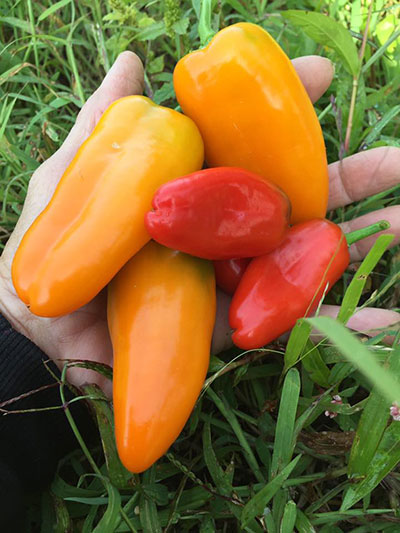 Mini Lunch Box Sweet Peppers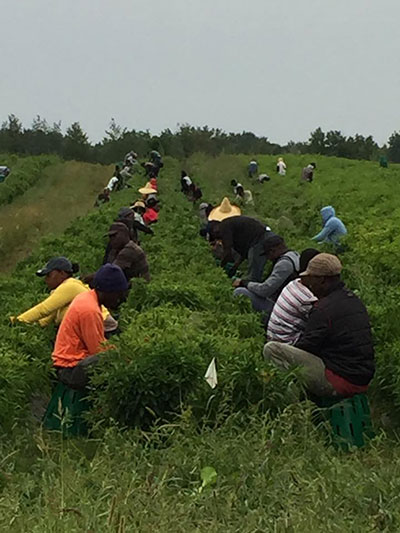 Picking Peppers Today
August 10-20, 2017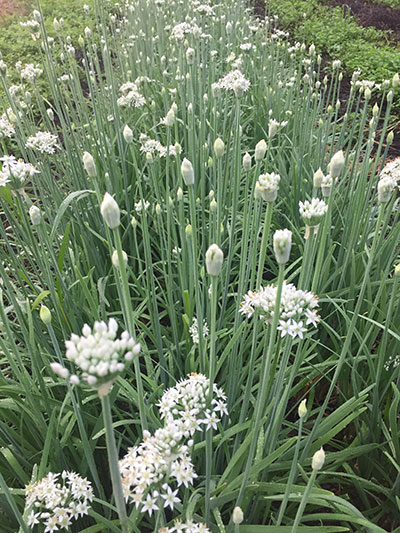 Gow Choy - Garlic Chive Flowers. Very delicious, sweet with strong garlic chive flavor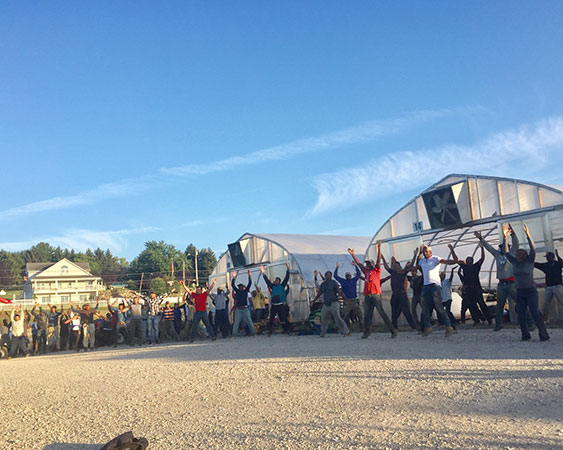 Morning Stretch on a Gorgeous Day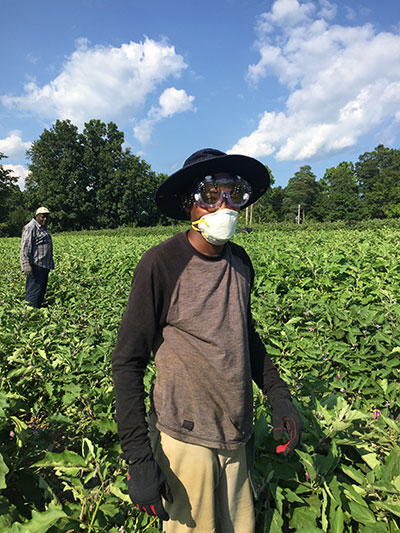 Our wonderful crew working hard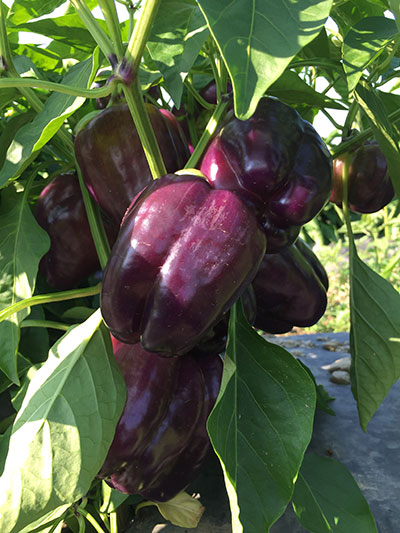 Purple and Black Sweet Peppers are coming in!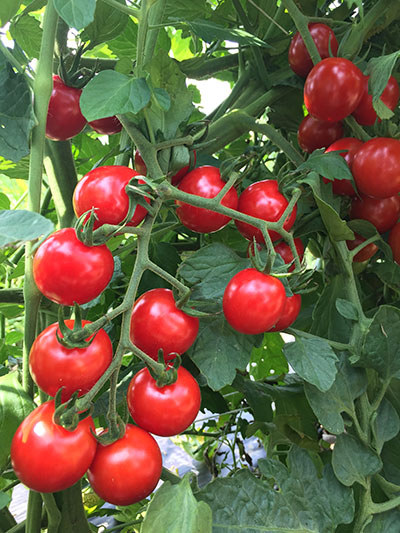 Ready for Picking
July 27-August 8, 2017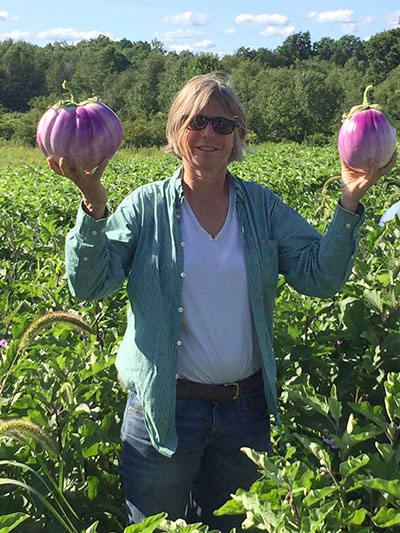 Amy Holding Rosa Bianca Eggplants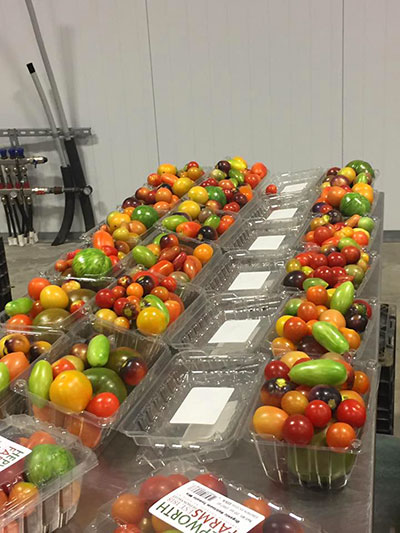 Baby Heirloom Tomatoes in Clamshells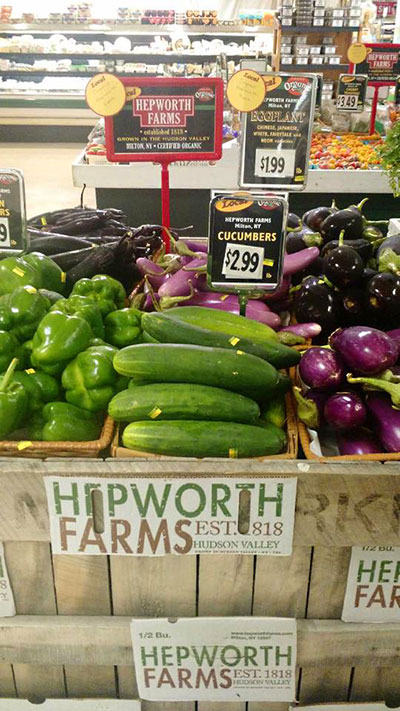 If you can't make Saturday's Farm Market in Milton, you can get our produce at Adams Fairacre Farms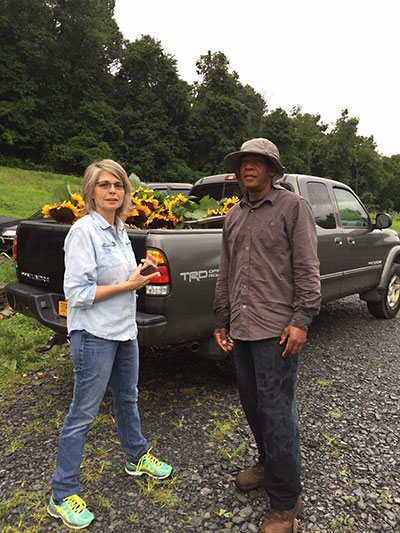 Sunflowers for the Market
June 29-July 17, 2017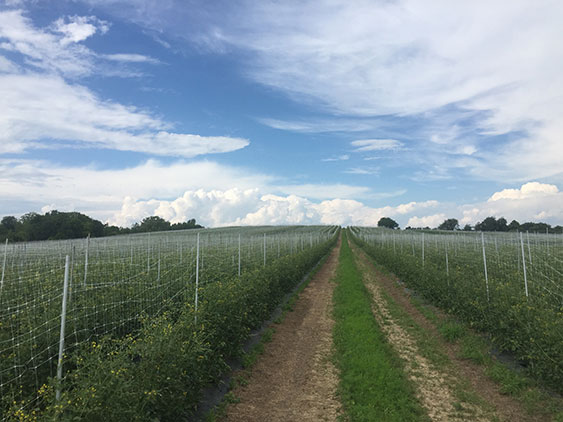 Cherry Tomatoes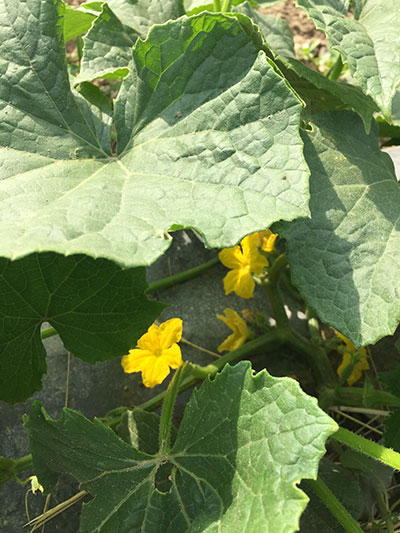 Cucumber Flowers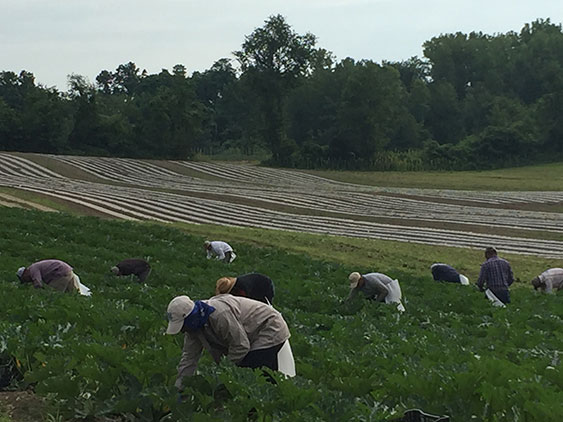 Picking Zucchini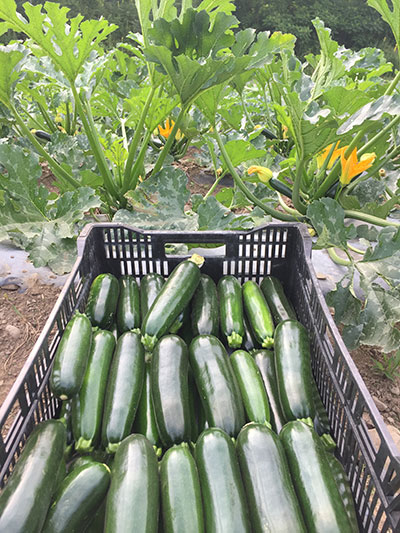 Picking Zucchini today!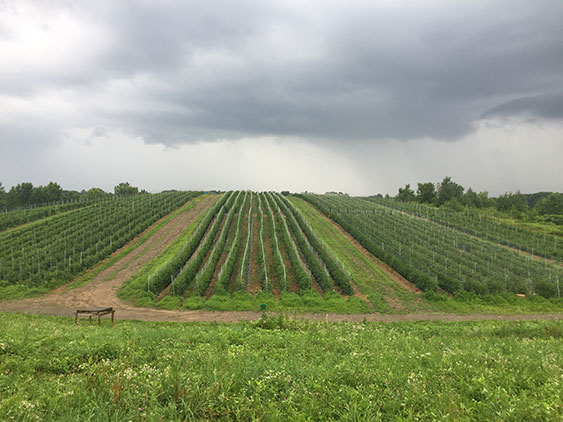 Before the Storm
June 3-19, 2017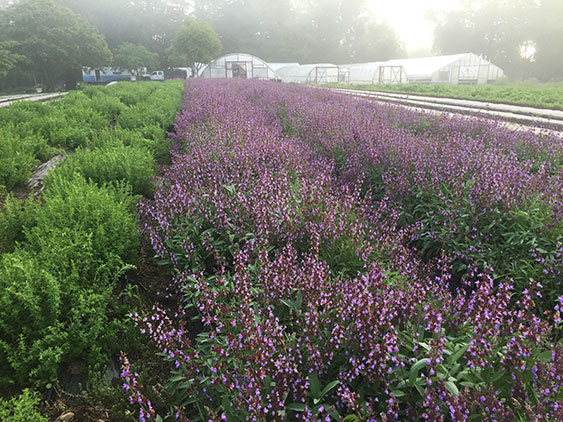 Sweet Lavender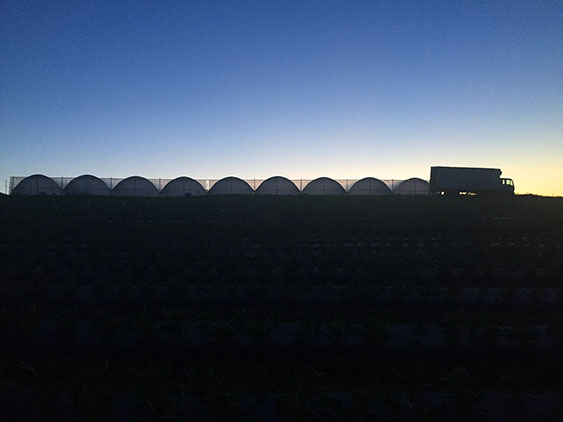 Tunnels and Our Truck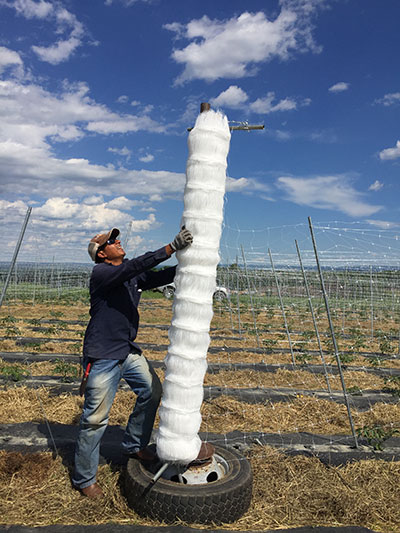 Cherry Tomato Trellises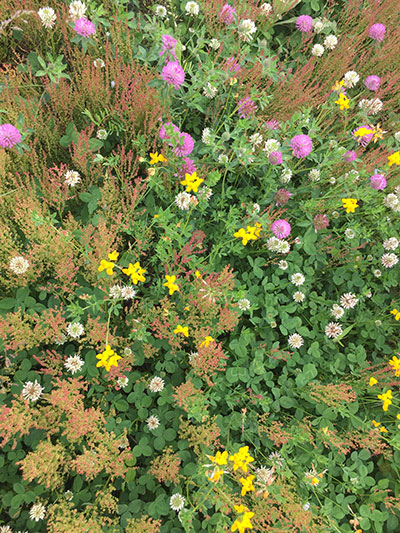 Clover and Native Plants as Cover Crop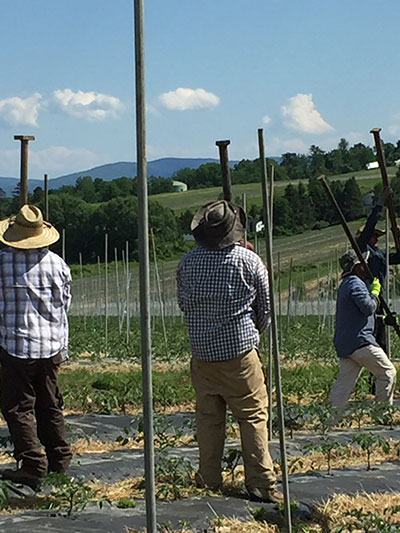 Pounding Stakes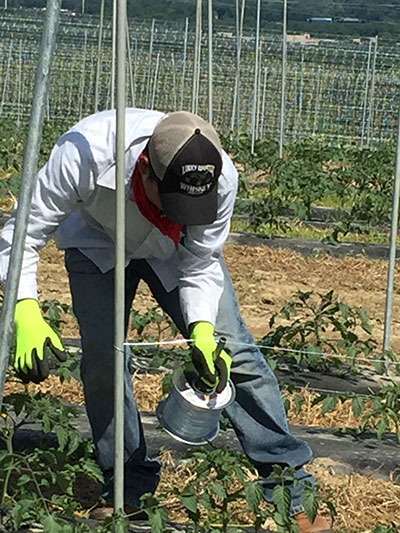 Rolling Out Wire to Attach Trellises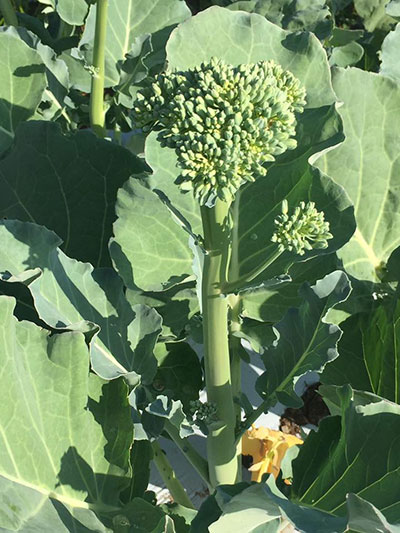 Picking Happy Rich Broccoli today!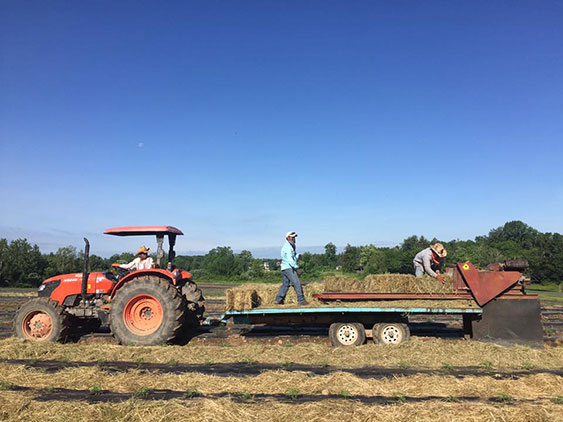 Putting Out Hay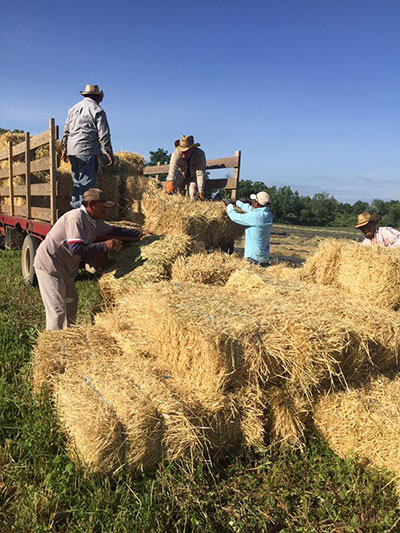 Throwing Bales of Mulch Hay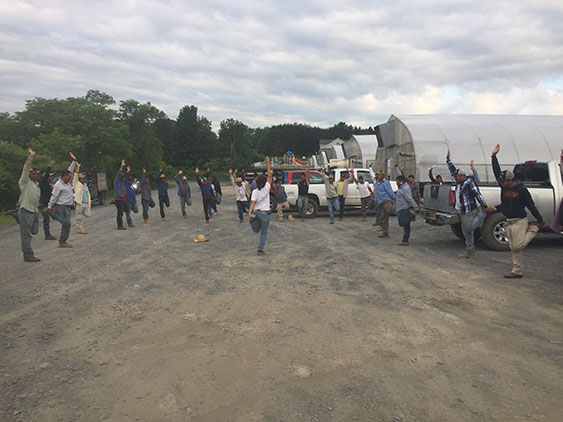 Morning Stretch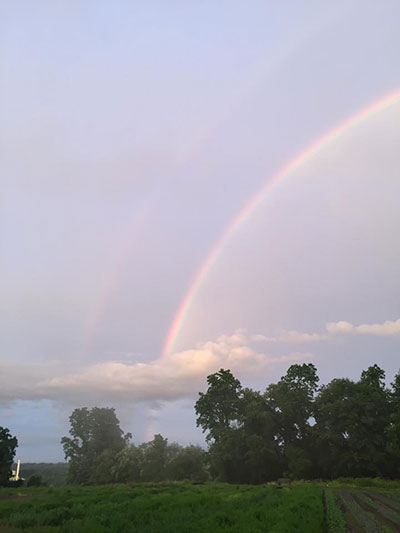 Double Rainbow after Storm
May 12-26, 2017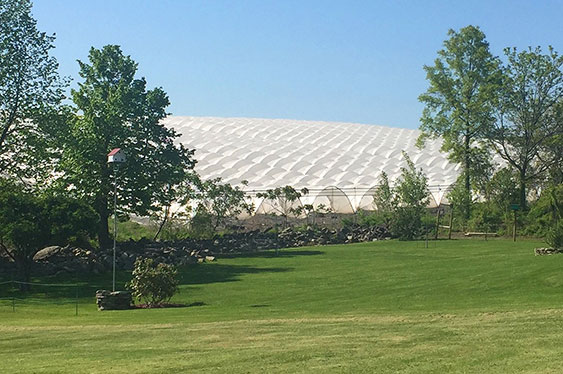 Tunnels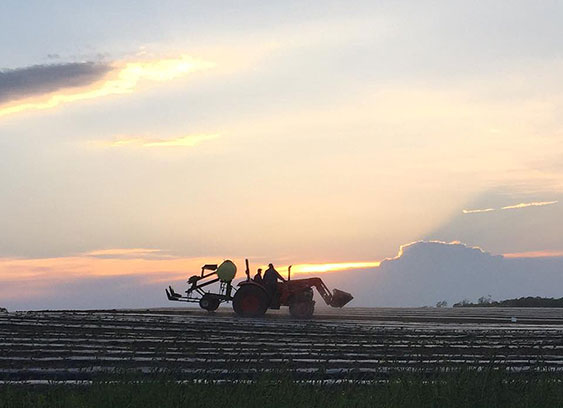 End of a Long Hot Planting Day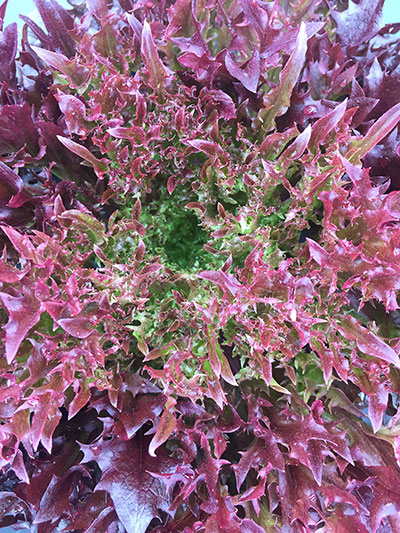 Red Sweet Crisp Lettuce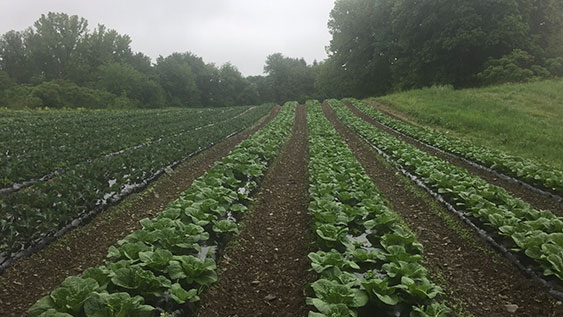 Napa Cabbage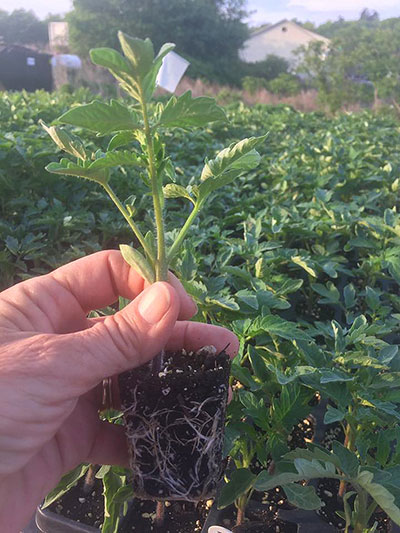 Tomato Plant Ready for Planting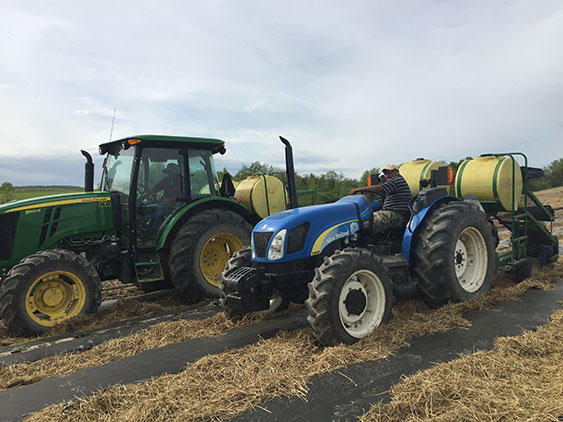 Planting in the Fields
May 7-10, 2017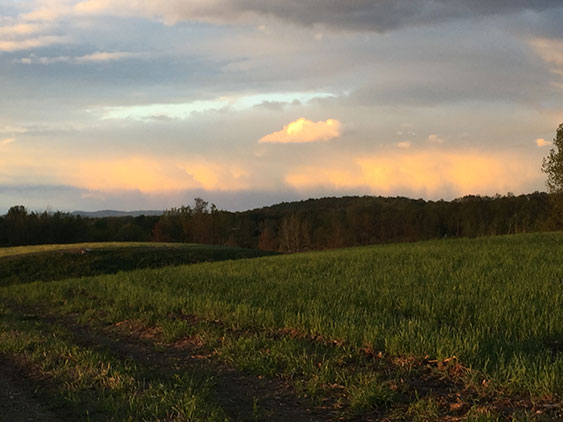 Beautiful!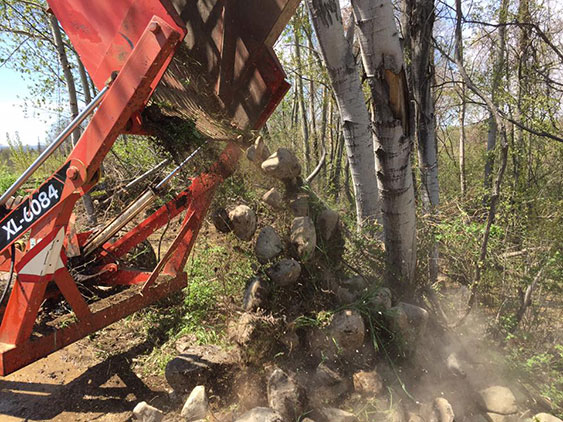 Rock Picker Emptying it's Load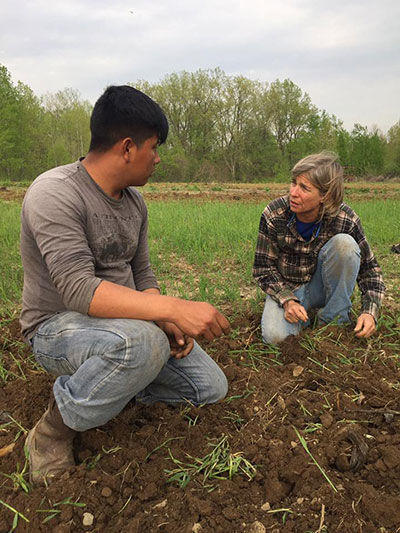 Amy Discussing Primary Tillage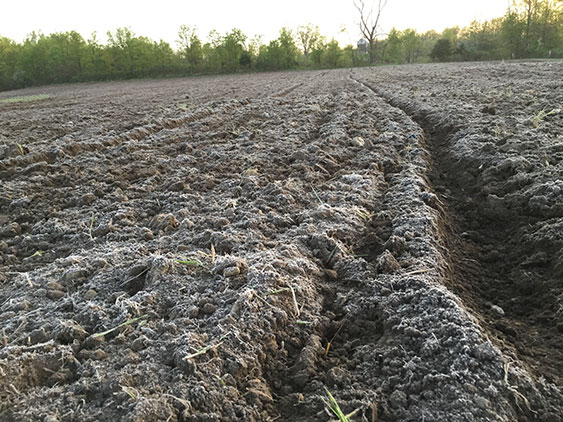 Frost on the Farm this AM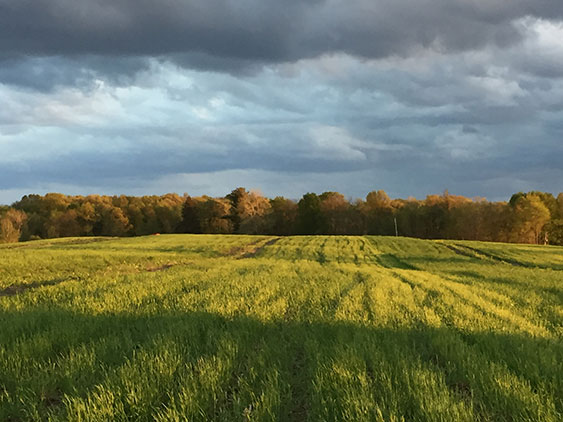 Field After Mowing Rye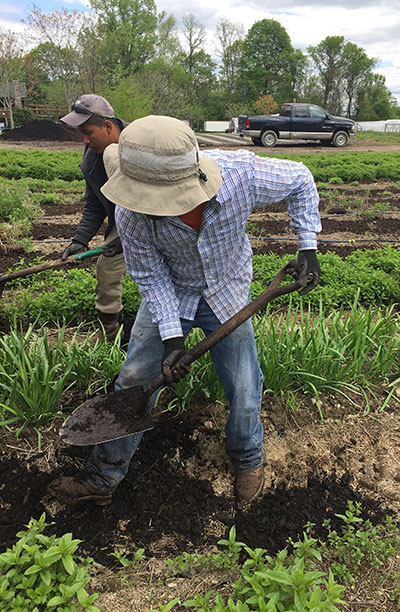 Mulching Perennial Herb Garden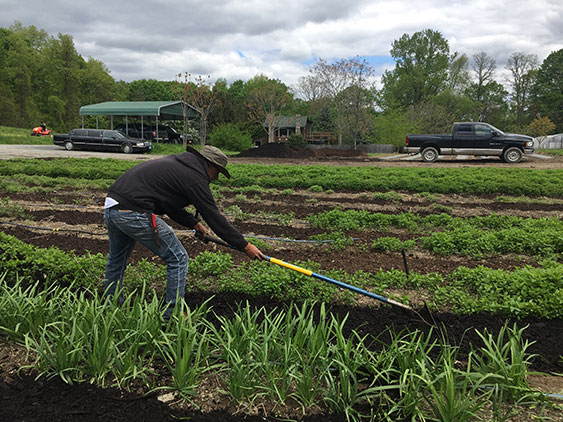 Mulching Perennial Herb Garden
May 5, 2017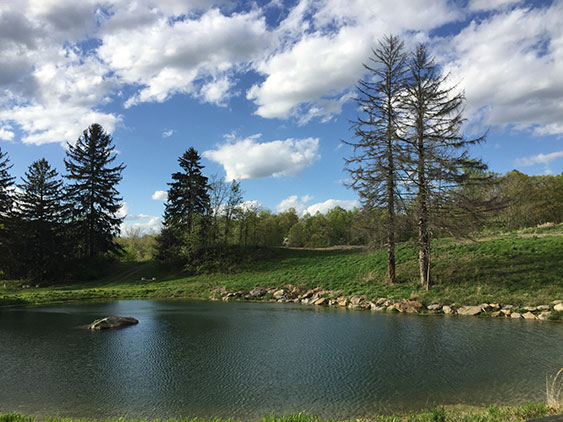 Field 30 - Homemade Pond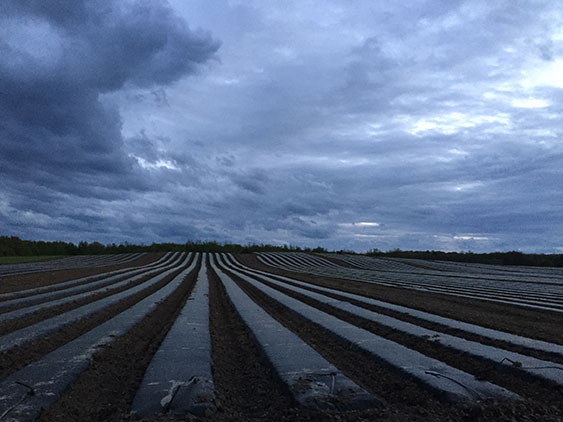 Ready for Planting!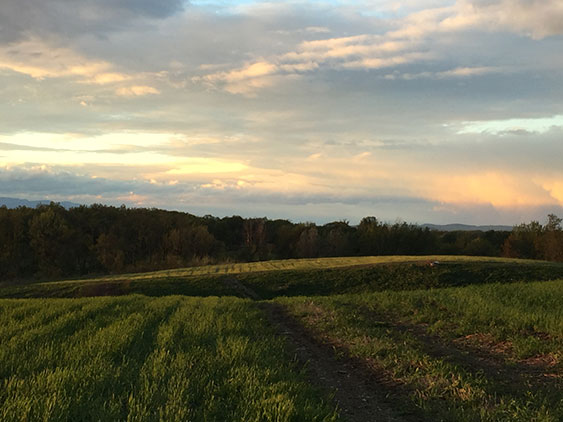 We Love Our Job!
April 26, 2017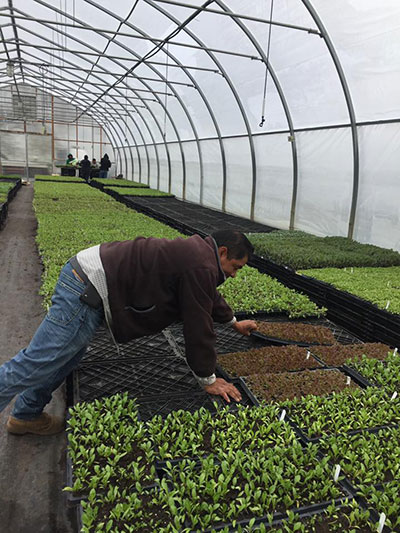 Juan Checking the Lettuce Seedlings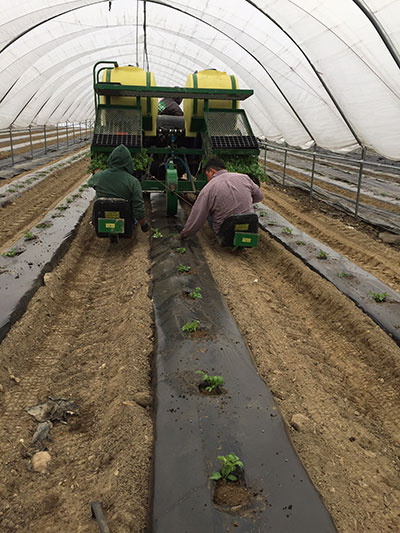 Planting Lettuce in the Tunnels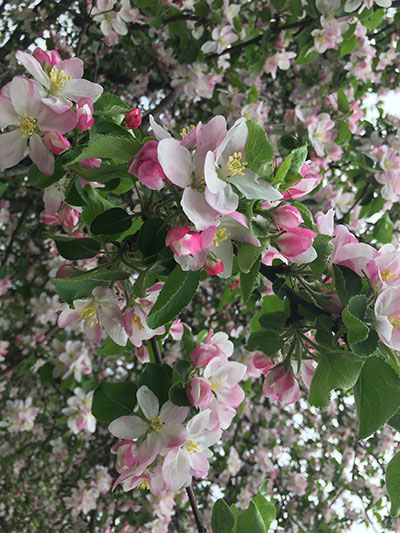 Ready for Our 2017 Season!
- 2016 SEASON -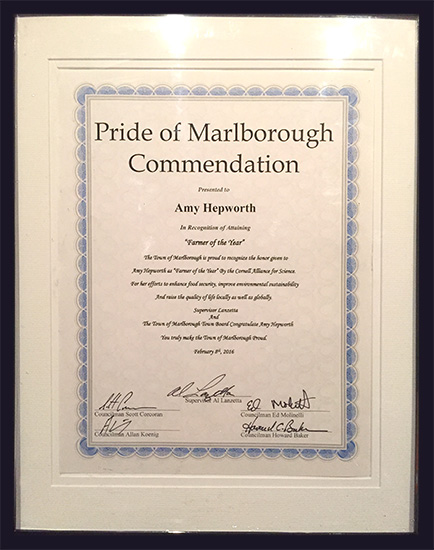 We are very honored to have gotten this award.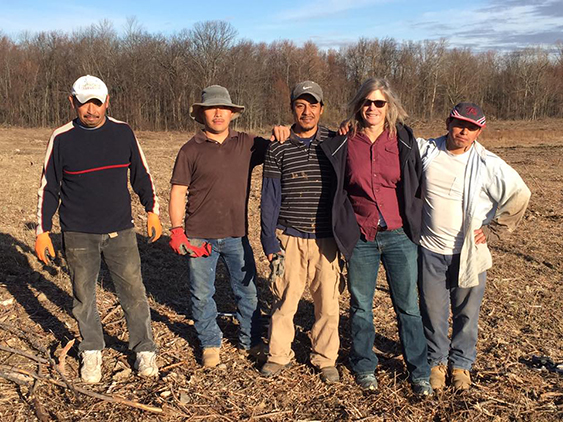 Our local crew with Amy getting our fields ready.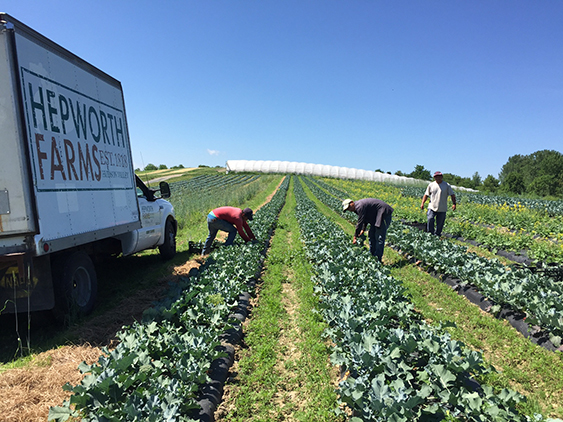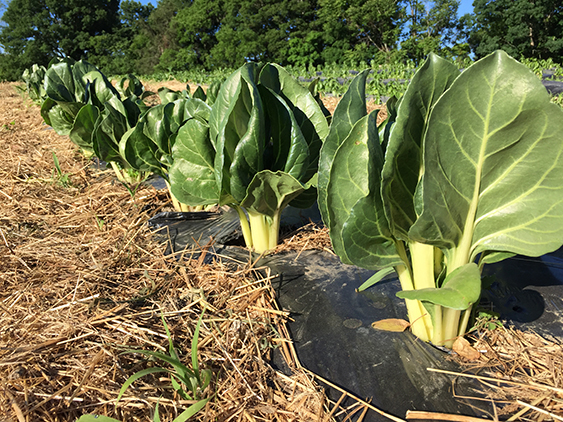 A Unique Swiss Chard - Barese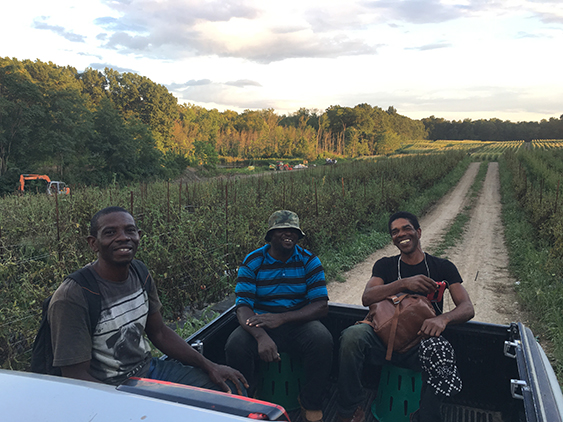 Goin' for a Ride!
Farmers Market in Milton, NY every Saturday during Our Season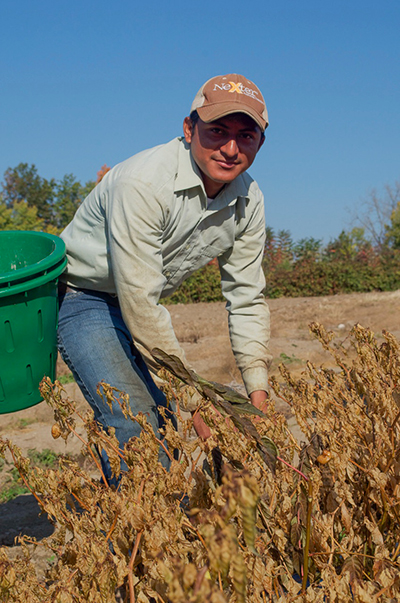 - 2015 SEASON -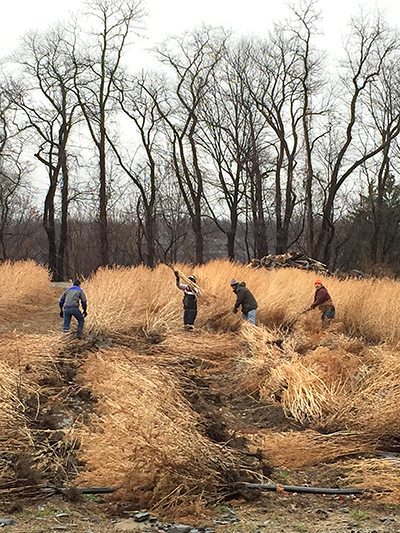 Shiso last years winner for pollinators habitat - spring field clean up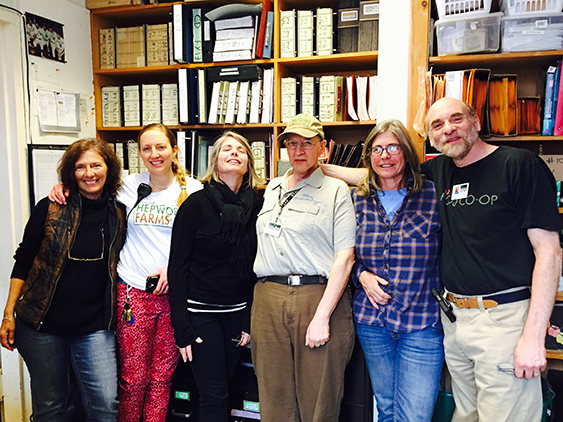 PARK SLOPE FOOD CO-OP / Meeting with Allen and Joe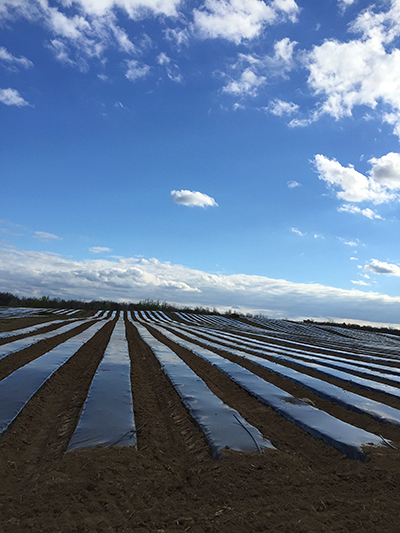 Field 80 is Ready for Planting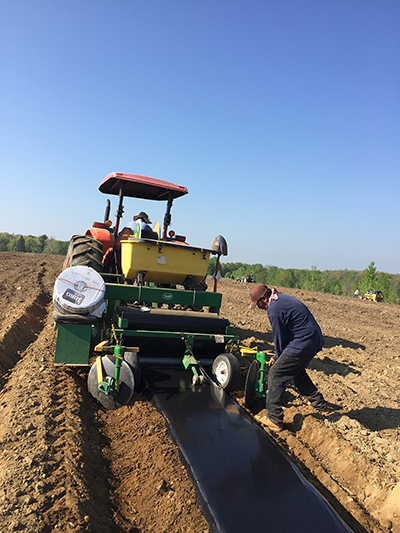 Laying Plastic on new Field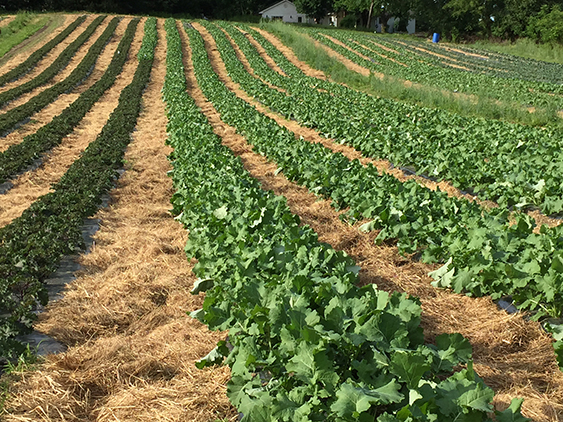 Lettuce Fields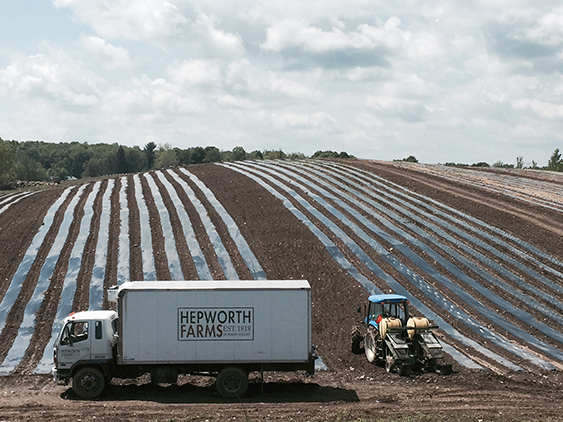 Modena, New York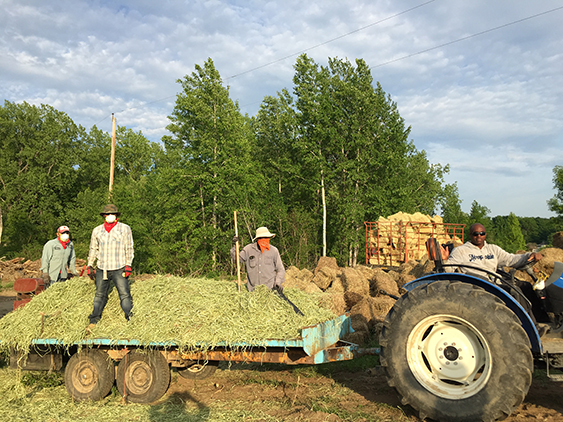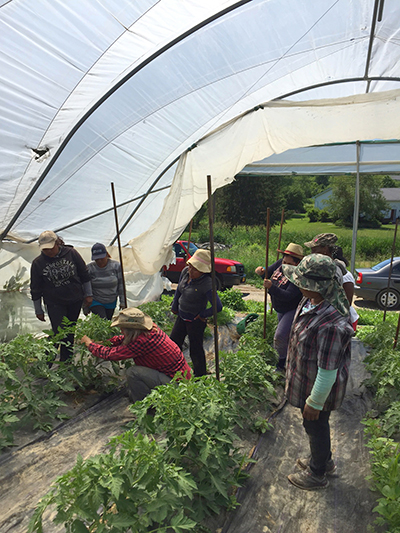 Amy Teaching How to Sucker Tomatoes in Tunnels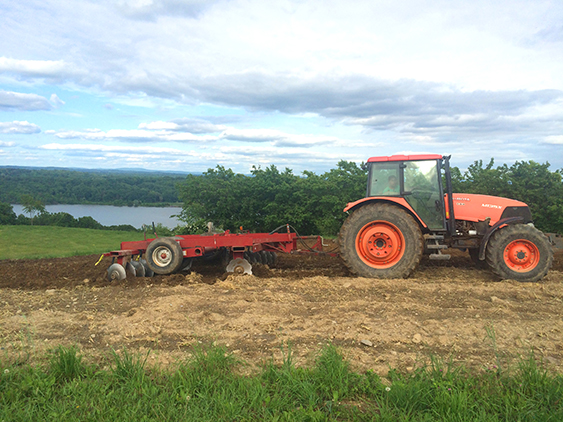 Preparing the Land for Okra Planting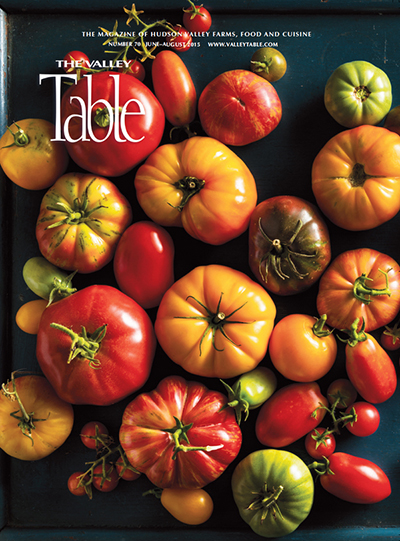 Hepworth Farms featured in Summer issue!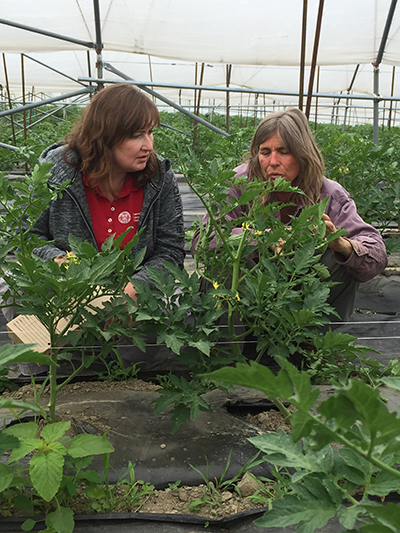 Teresa Rusinek Getting a Leaf Sample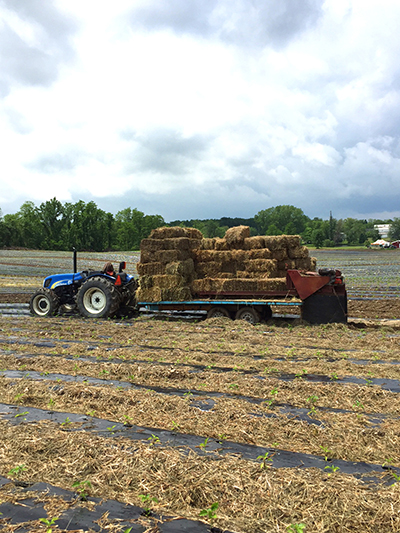 Our Trusty Straw Mulcher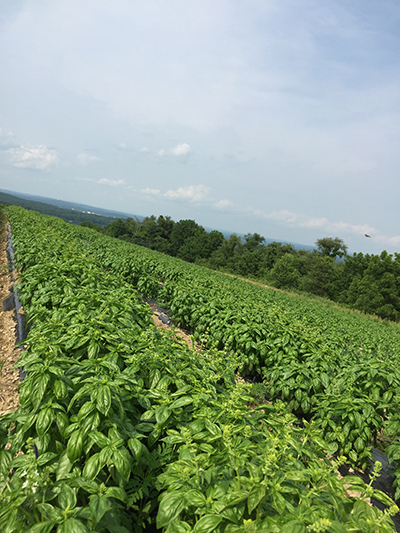 Baisl is Ready to Pick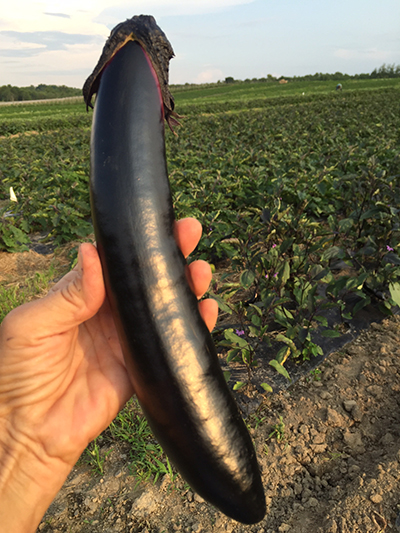 Orient Express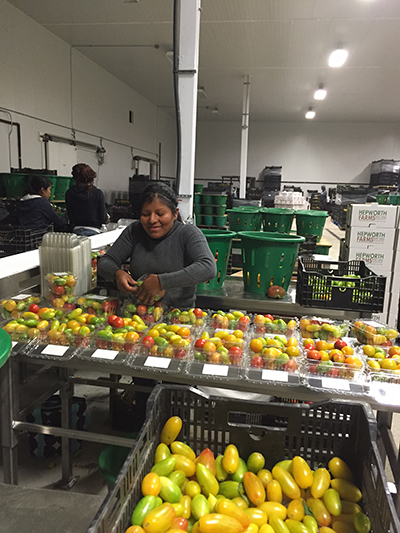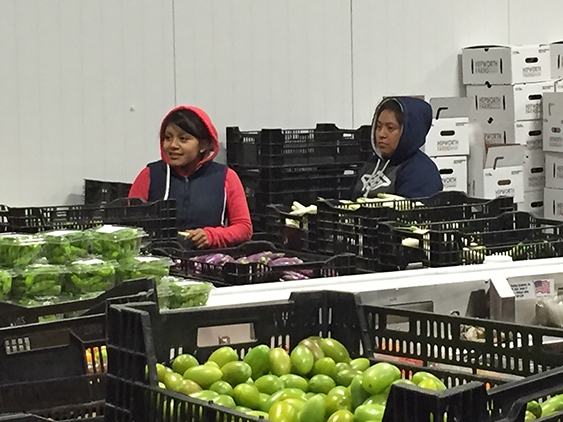 Getting produce packed for market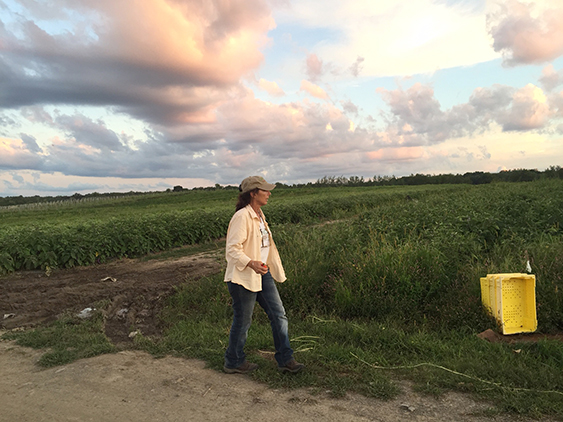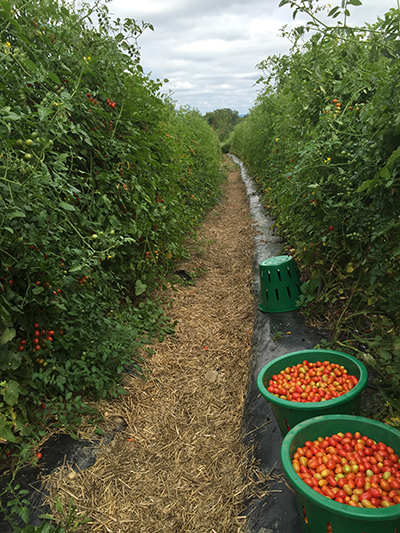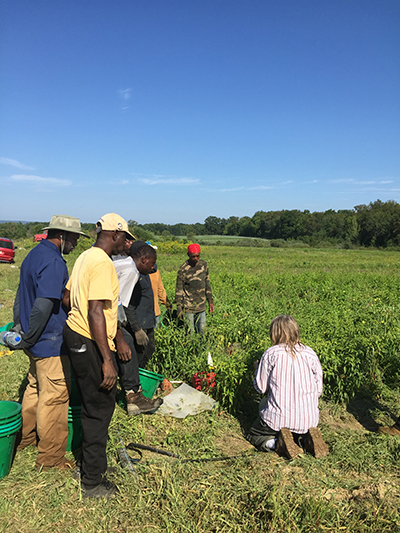 Amy Training Men to Pick Hot Peppers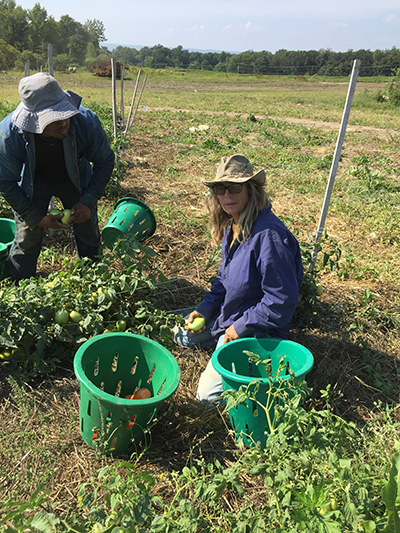 Amy Scouting Tomatoes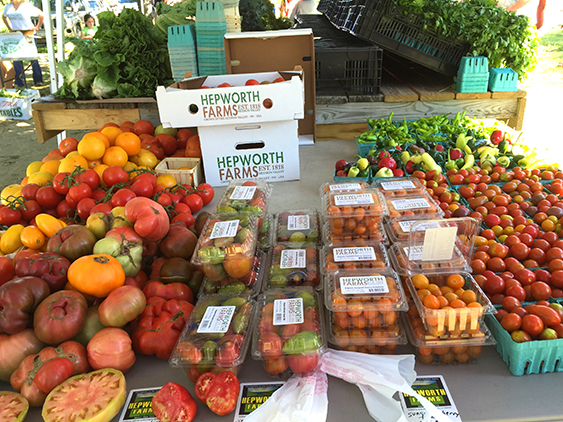 Farm Market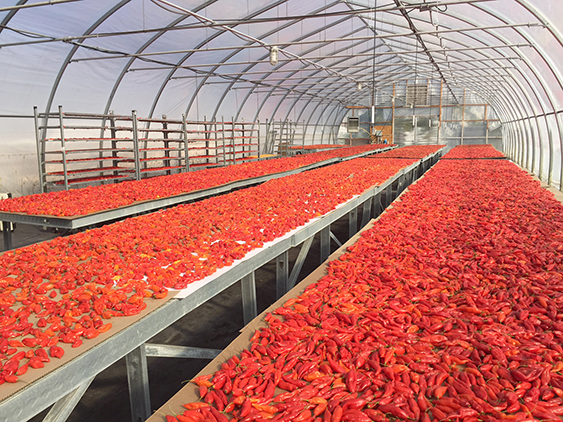 Drying Hot Peppers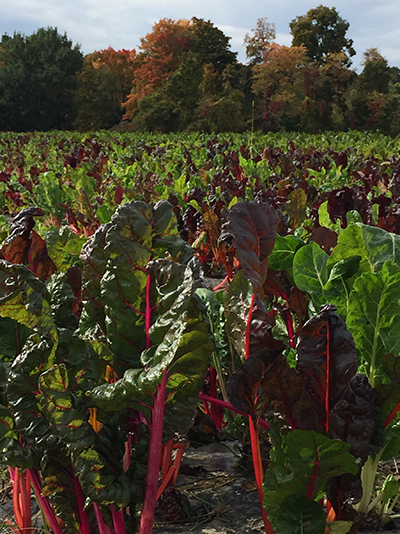 Swiss Chard is Gorgeous